Statera to develop 'critical' 3GW green hydrogen project in Scotland
Energy generation and storage company Statera has released plans to develop a 3GW green hydrogen project in Scotland capable of supplying the UK with up to 30% of its 10GW by 2030 hydrogen target.
The major green hydrogen project is set to harness surplus Scottish wind power to power an electrolyser facility. The green hydrogen is expected to supply Statera's power generating facilities and the UK's carbon intensive industrial clusters via existing gas transmission pipelines.
The project, if constructed, would be based in Kintore, Aberdeenshire.
Utilisation of green hydrogen in this project has various perks. Firstly, it will utilise excess green energy that is generated from the vast Scottish wind sector and thus provide an additional basis to decarbonise sectors.
In doing so, Statera has said this will reduce the need for more costly transmission grid reinforcements to convey excess electricity in Scotland to other parts of the UK – in particular large industrial clusters.
"Kintore Hydrogen is another demonstration of Statera's commitment to balancing the grid and meeting the challenge of decarbonising the UK's energy system," said Tom Vernon, managing director at Statera Energy.
"The project will produce green hydrogen at scale in an optimal location, offering low cost, secure and storable energy to the UK system. Kintore will be a flagship project for Statera. Today we welcome the government's support for this nationally significant project, which will provide a meaningful contribution to the UK's clean energy ambitions."
The UK government has confirmed that, via its Net Zero Hydrogen Fund (NZHF) strand 1, Kintore Hydrogen will receive 50% funding for its Front End Engineering Design (FEED), planning and consenting work.
The government has backed the initial 500MW phase of Kintore Hydrogen's development. The proposed FEED study has a target completion date of 2024 and the project will be ready for an investment decision in 2025. The full 3GW of production is expected in 2030.
"Hydrogen is firmly at the heart of the global race to reach net zero carbon emissions, and Kintore Hydrogen confirms the UK's commitment to achieving our ambitious hydrogen targets and leading the world towards a green future," said Alexander Stafford MP, chair of the All Party Parliamentary Group on Hydrogen.
"I'm delighted that Statera Energy is seeking to use UK-made technology and UK-based contractors where possible, maximising the opportunities for UK job creation and economic growth that the decarbonisation of our energy system can offer."
National Grid ESO also believes the project could play a vital role in the decarbonisation of the UK. Julian Leslie, head of networks and chief engineer at National Grid ESO, stated that the project could play a "critical role" in alleviating grid constraints and providing long duration energy storage – vastly superior to batteries and pumped hydro.
"Kintore Hydrogen can play a critical role both in alleviating grid constraints and acting as a long duration energy store beyond the expected capabilities of battery storage and pumped hydro. It provides an opportunity to reduce whole system costs whilst also contributing to the decarbonisation of the country's energy network and maintenance of the UK's energy security system," Leslie said.
---
Carlton Power receives UK government backing for three green hydrogen projects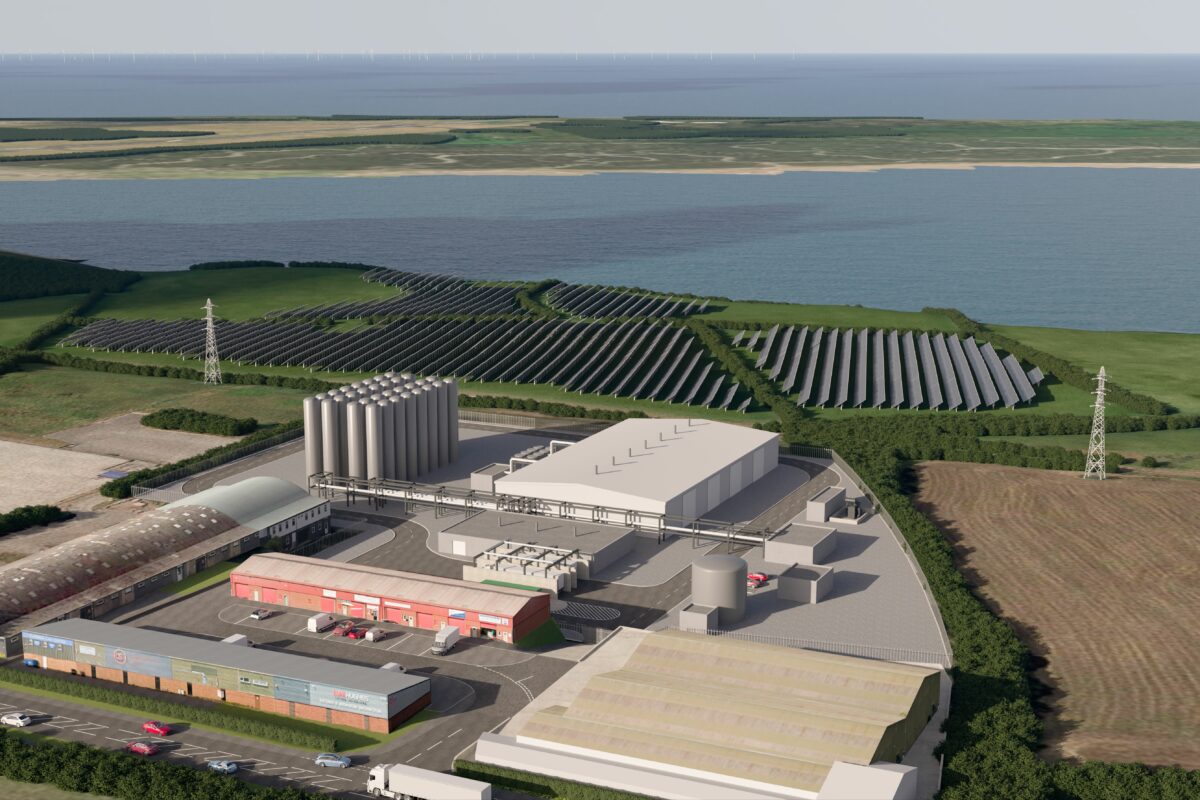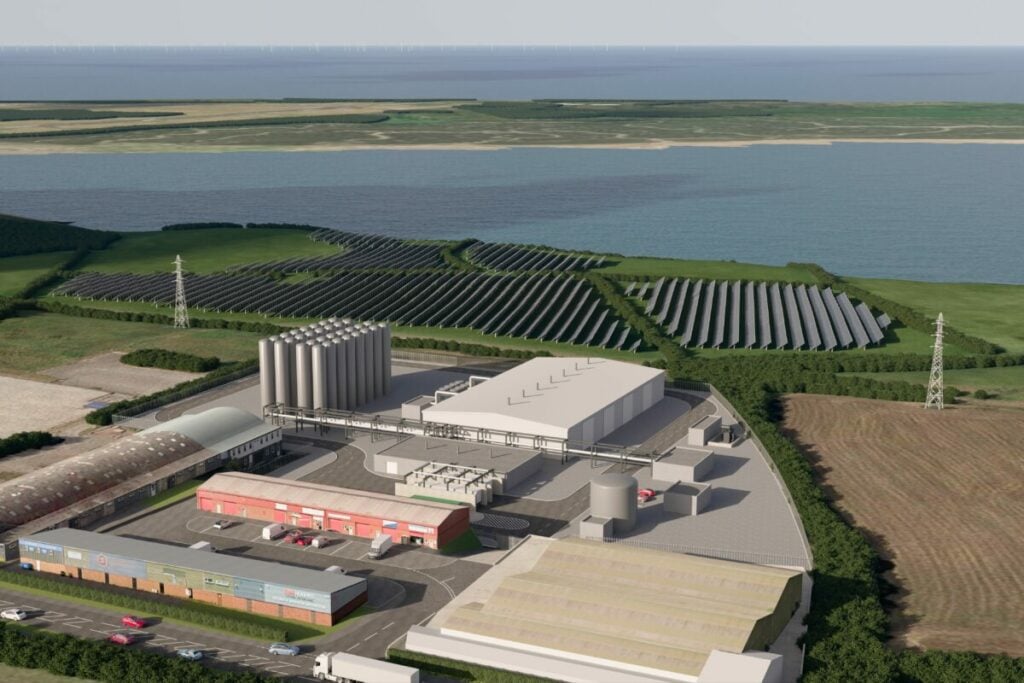 Energy infrastructure development company Carlton Power has received UK government backing for three green hydrogen projects in Greater Manchester, Cumbria and Devon.
The backing has been received via the first round of the government's Hydrogen Business Model (HBM)/Net Zero Hydrogen Fund process, which is worth up to £240 million. Around 15 projects in total will receive financial backing via this allocation.
The projects, situated at Trafford in Greater Manchester, Barrow-in-Furness in Cumbria and Langage near Plymouth, have been shortlisted to receive financial aid to support the development process.
Subject to final agreements by the government and final investment decisions for each project, Carlton Power is aiming to start the construction of each project before the end of the year and for each of the projects to enter commercial operation in 2025.
The three projects will require around £200 million in direct investment to be constructed and, when fully operational, will replace 215GWh of natural gas.
"We are delighted by today's news. Our three projects will support the efforts of industry and transport operators in these areas to decarbonise. They will be a catalyst for new investment and employment to support the growth of the hydrogen economy across the UK," said Eric Adams, Carlton Power's hydrogen projects director.
"We are hugely grateful for all the support we have received to date – from our project partners – such as Kimberly-Clark, from local councils, local economic partnerships and businesses and parliamentarians from all parties."
The three projects have a combined capacity of 240MW and will focus on the decarbonisation of transportation, a manufacturing facility and a gas network.
In Plymouth, the 10MW Langage Green Hydrogen hub will be located to the east of the city and will form part of the Plymouth and South Devon Freeport which secured support from the government in December 2022.
The Barrow Green Hydrogen project will have a capacity of 30MW and is regarded as the "first of its kind" in Cumbria, the company said. It will directly support Kimberly-Clark, the manufacturer of Andrex, Kleenex and Huggies, by decarbonising a manufacturing facility at Barrow-in-Furness.
To facilitate the project's development, Carlton Power has a partnership with a regional public/private sector consortium comprising of Cumbria Local Enterprise Partnership, Barrow Borough Council, Cadent Gas and Electricity North West.
The final project, the 200MW Trafford Green Hydrogen scheme will be Greater Manchester's first low carbon hydrogen fuel hub and also the UK's largest consented green hydrogen scheme, the firm said.
The first stage of the project will see an initial 15-20MW capacity developed during 2025 with plans to scale this in the future.
If built, the Trafford Green Hydrogen project will be situated next to one of Europe's largest energy storage facilities based on liquid air storage, Carlton said. Carlton Highview Storage – a joint venture between Carlton Power and long duration energy storage firm Highview Power Storage – will develop the 50MW/250MWh CRYOBattery in Trafford, Greater Manchester.
---
Octopus Hydrogen receives UK government for 15MW green hydrogen project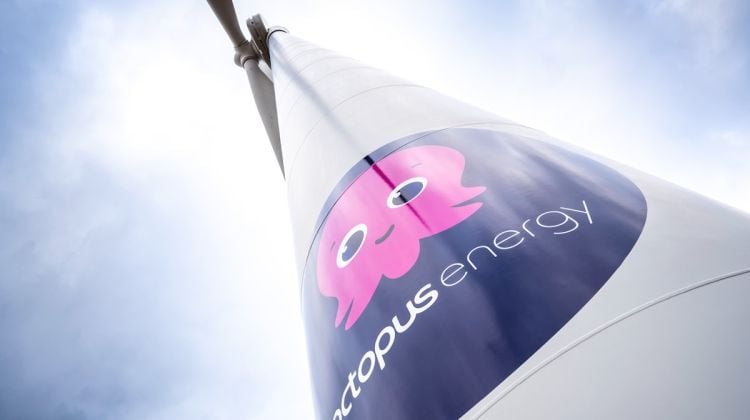 Octopus Hydrogen, which supports Octopus' ventures into hydrogen, has gained UK government support for a 15MW green hydrogen project as part of the Net Zero Hydrogen Fund.
The project, situated in Lanarkshire in Scotland, could become the company's largest electrolytic green hydrogen project to date. The funding will unlock the Final Investment Decision for the project.
The electrolyser, which is used to generate green hydrogen from renewable energy, will be directly connected to an onshore wind farm which could lead it to become one of the first to be co-located at this scale in the UK, the firm said.
Once operational, the project will be able to produce 6,000kg of green hydrogen a day and will be used to displace hydrogen that is currently produced via fossil fuels as well as heavy transport.
Octopus Hydrogen will optimise the electrolyser usage through new software helping to balance the grid and drive efficiencies.
"Scotland is a leader in generating wind power, making it a great place for our model of producing green hydrogen co-located with renewable energy. This entirely zero carbon production shows the role green hydrogen will play in helping to create a reliable, flexible greener grid," said Octopus Hydrogen's CEO and co-founder Will Rowe.
"Securing this round of the government's Net Zero Hydrogen Fund for our first Scotland project sees us delivering on our goal to have 100MW of production live by 2025. This is a real-world project we are getting on with now, contributing towards the government's 5GW green hydrogen target."
Current±'s publisher Solar Media will host the Green Hydrogen Summit on 18-19 April 2023 in Lisbon. The event will explore green hydrogen's role in shipping, its production, supply chains, financing and renewable hydrogen derivatives and their applications. For more information, go to the website.
---
This latest UK government backing is a welcome boost to the UK's budding hydrogen industry. Following the success of the sector in the 'Green Day' energy security plan, released this morning, it is clear the government is now putting its money where its mouth is in regards to hydrogen.
The Kintore Hydrogen project in particular showcases the attractiveness of the UK hydrogen market. To have a green hydrogen project of this scale, fully supplementing the extensive Scottish wind sector via co-location, could be a major coup for the UK hydrogen industry and its prospective target of 10GW by 2030. It truly shows the value of hydrogen as a complementary, low carbon technology and its role in the UK's net zero journey.