Only half of the predicted £200 billion offshore sector investment will be committed to projects by 2030, trade association Offshore Energies UK (OEUK) has said.
According to the organisation's latest Economic Report 2023, while investment in the offshore sector is growing, this is not going directly to projects. Instead, this funding is expected to be allocated to other areas of the offshore sector including supply chains and low-carbon hydrogen, amongst others.
Much of the funds will also be allocated to the decommissioning of oil and gas assets in the offshore sector. But one of the primary issues surrounding this anticipated investment is that the current financial climate has made it difficult for things to progress.
In the report, OEUK states: "The opportunity is clear: the challenge for the UK is to unlock it at a time when the demands on government finances are huge and households are struggling."
The report also outlines the UK's "world-leading" position in the offshore wind sector, with over 90GW of capacity. But it rightly states that only one-third of this capacity has either been approved or is operational.
To maintain the UK's position not only as a leader in offshore wind but the offshore sector as a whole, the organisation believes that "the lessons learnt from the growth of fixed offshore wind must be applied to floating wind, carbon transport and storage, and hydrogen."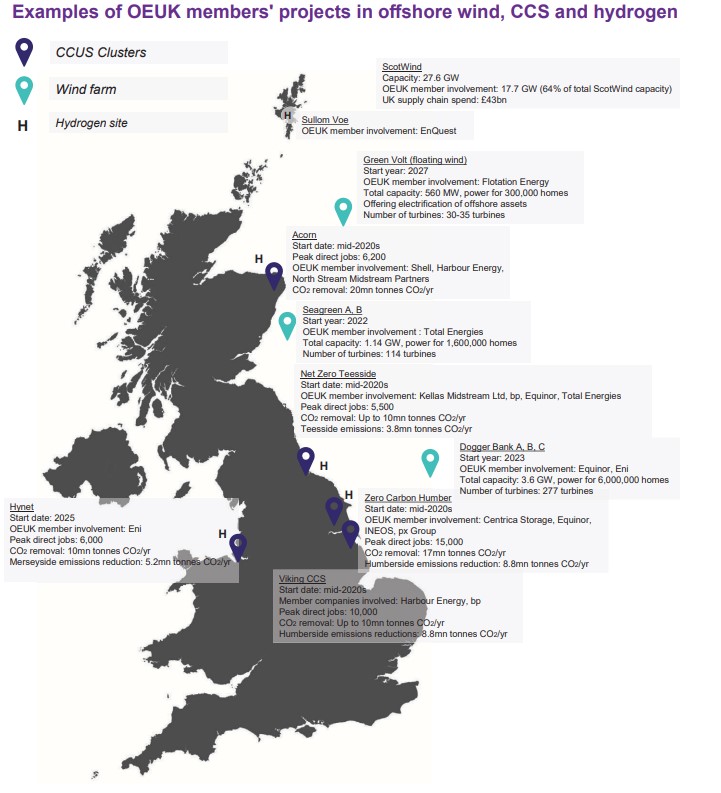 In terms of the UK's leading status in the offshore wind sector, OEUK referenced that the growth witnessed in this sector over the last decade has led to the UK having the "world's second largest capacity" with an impressive near 14GW. This growth also meant that in 2022, offshore wind provided around 45TWh of electricity – six times the amount it provided more than 10 years ago.
It is also important to note that the UK has one of the largest global total capacity pipelines for offshore wind with over 90GW.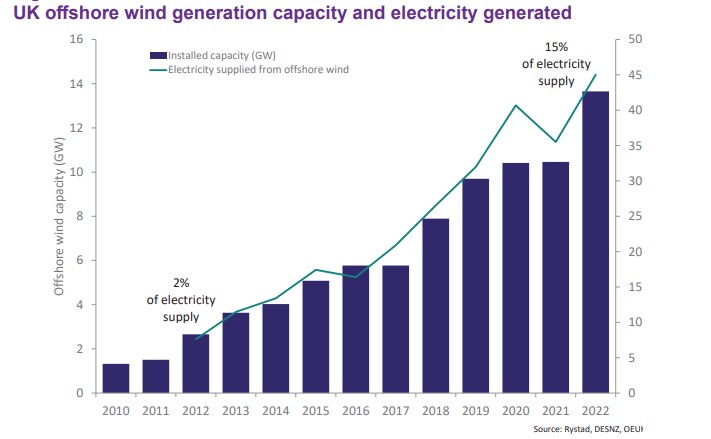 There are, however, hinderances impacting the rollout of offshore wind. The report reads: "Looking specifically at this decade there could be almost £80 billion of capital investment on offshore wind projects, but over 60% of this (almost £50 billion) is yet to be committed. Rising costs, global supply chain constraints and tax measures such as the Electricity Generators Levy are all having a significant impact on project outlooks."