New research conducted by Cornwall Insight has indicated that power prices in Ireland will increase to three-times the pre-2021 average in 2024.
According to the energy consultant's All-Island Power Market Outlook to 2023, prices are expected to rise to nearly €190/MWh (£165/MWh) in 2024.
It is worth noting that these prices are expected to decrease to near the €100/MWh line from 2026 onwards. This can be seen in the image below: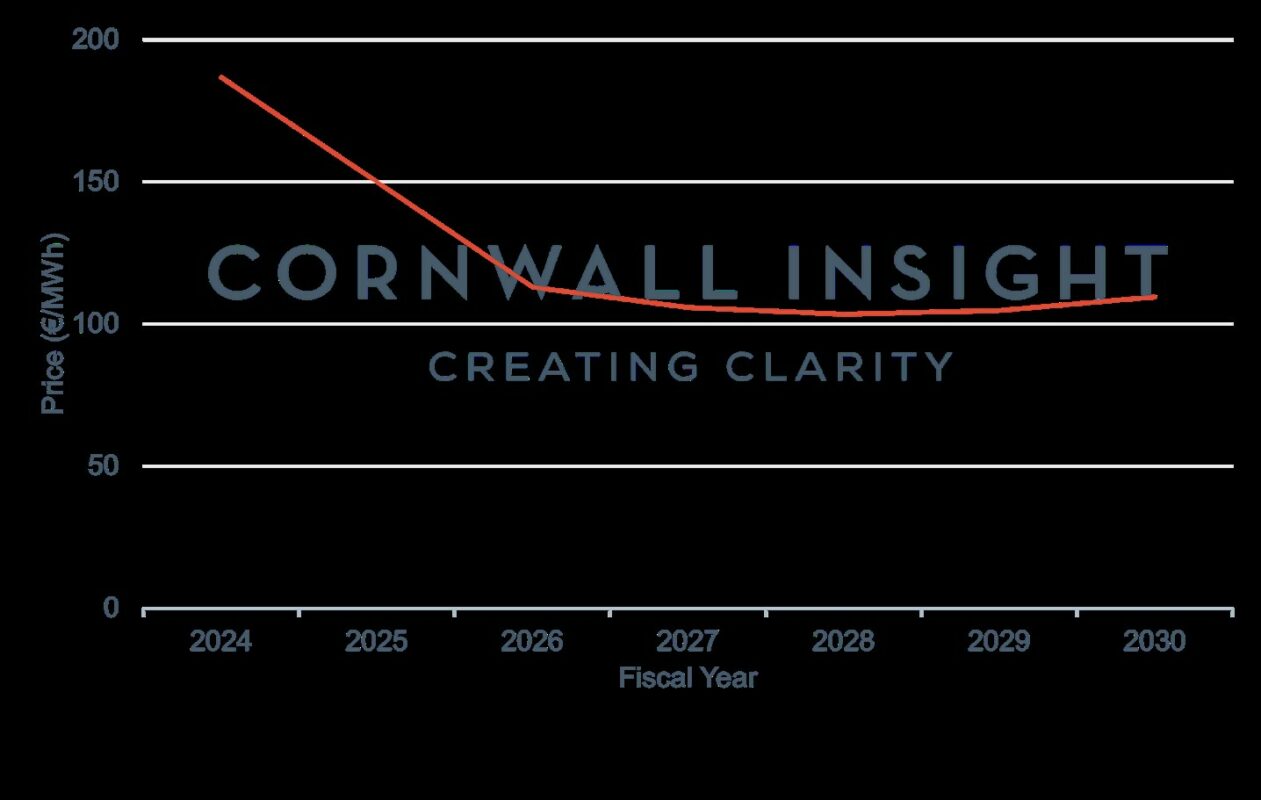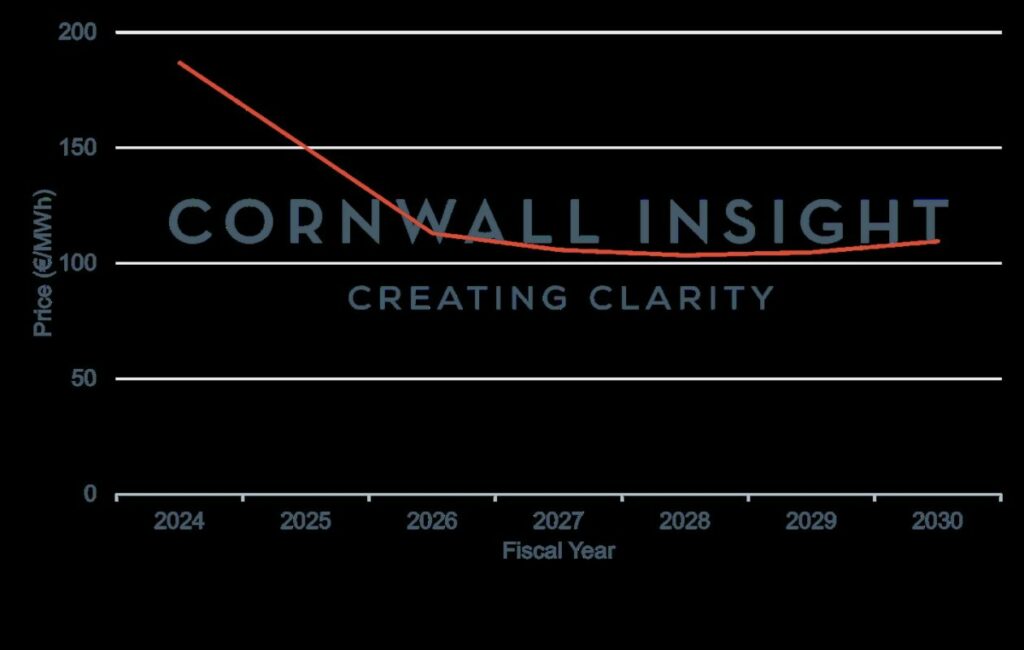 Cornwall Insight has predicted that power prices will peak in 2024 mainly due to outages in Norwegian gas production which is expected to put pressure on supply and increase European gas prices. The result of this could see high prices for consumer bills in the coming year.
There is, however, cause to be optimistic. The Irish government has established a hugely ambitious target to have 80% of renewable energy in the mix by the end of the decade. Should this target be achieved, and projects come online in the near future, consumer costs will inevitably decrease.
But doubts remain in achieving this, particularly following the third Renewable Electricity Support Scheme auction (RESS) which saw just three successful onshore wind projects (148MW) – a technology that has been touted as being key in reaching the 80% target.
Contributing to the steadying of power prices in 2026 is the completion of the North-South interconnector which will increase the capacity between Northern Ireland and the Republic of Ireland. This will be key to improving network efficiencies and enabling greater utilisation of renewable generation.
"This report underscores how exposed Ireland's energy sector is to fluctuations in global wholesale prices. Irish consumers could see the high cost of power reflected in their energy bills over the next two years, putting further pressure on struggling households and businesses," said Tom Musker, modelling manager at Cornwall Insight.
"Ireland's journey towards a cleaner, greener future does leave us more optimistic for the future, yet nothing is inevitable. To realise lower and more stable power prices we need to see increased investment in renewable generation. Ireland is currently falling short of renewables targets, and if this continues, it will not only not hit climate goals, but could also impact energy costs for consumers out to the end of the decade and beyond.
"While we won't see pre-crisis prices anytime soon, the emergence of a more stable energy future is possible. By prioritising the delivery of sustainable energy resources, we can meet our net zero targets and deliver lower and more predictable energy bills for all."