Ofgem yesterday (17 May) released an open letter detailing it's role in helping build a "fit for the future" electricity connections regime.
The energy regulator stressed the urgent need for immediate action, citing that more than 40% (120GW) of new generation capacity that currently holds transmission connection agreements have connection dates of 2030 or later.
The change required to tackle this issue must be handled "intelligently", continued Ofgem, before stating that it will play a "central role" in driving progress for the reform of grid connections.
Ofgem will work alongside the Government and industry to attain the objective of seeing "electricity connection offers with shorter average connection dates which better meet customers' needs and enable a timely transition to net zero".
Figure 1: Ofgem's role within the review of electricity connections arrangements and future reforms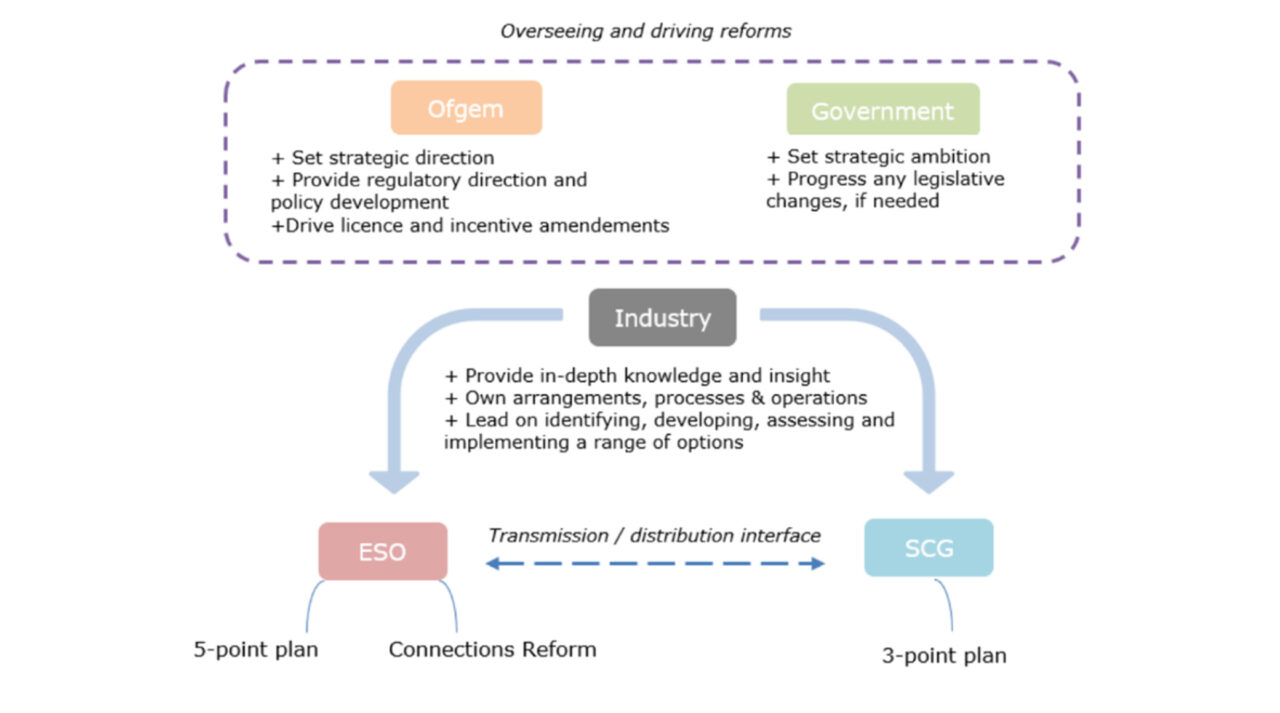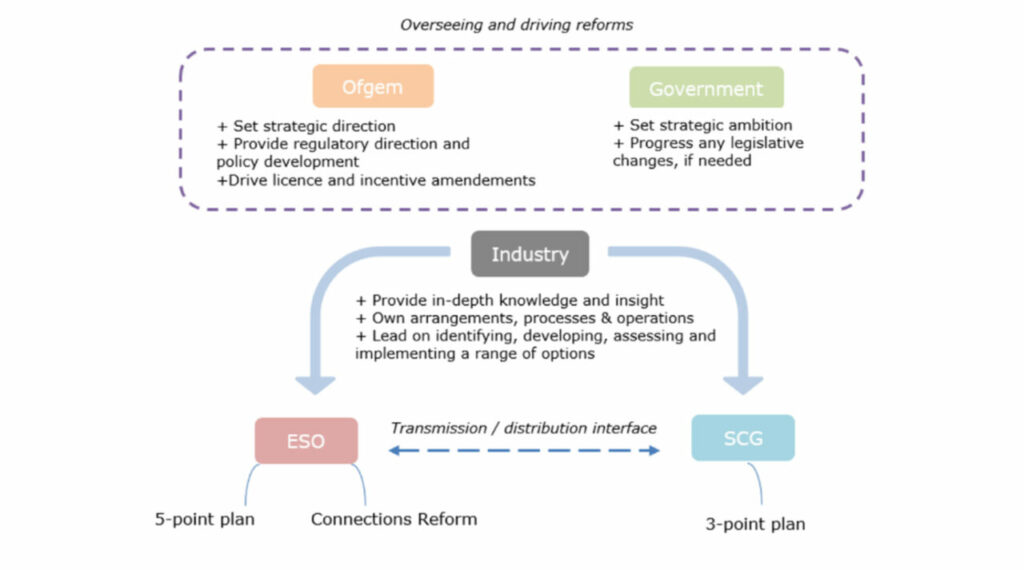 The key challenges identified by Ofgem in the open letter are as follows:
Progress to date and emerging issues – the 'Connect and Manage' regime alongside the step-change in investment has helped cause significant congestion in parts of the distribution networks in recent years.
Increasing application volumes – National Grid ESO (ESO) has reported a 80% increase in grid applications in the last year alone, with a total of 280GW in the transmission queue.
Interactivity and attrition in a first-come-first-served queue – the current system has long lead times with over 40% of projects at transmission ultimately failing to gain a connection.
Long connection times – over half of the application currently in the transmission queue have wait times of at least five years and more than 10% are due to wait more than ten. 70% of recent applicants now have connections dates that are five years or more into the future.
To deliver a reformed electricity connection system fit to tackle the above issues, Ofgem highlighted three areas of focus:
Strategic network investment
Efficient and flexible network management
A fit for the future connection process
The open letter highlighted a number of short, medium and long-term actions Ofgem is currently undertaking to realise a fit for purpose connection process.
This year, Ofgem will continue working with industry bodies such as the ESO and the Energy Networks Association (ENA), as well as industry stakeholders and network companies to drive measures targeted at addressing connection issues at pace.
This week (15 May) the ESO recently called for a "fundamental step-change" in the scale and pace of delivering electricity connection infrastructure and released a five-point plan it said will speed up grid connections by up to ten years.
In the medium-term (to 2025), Ofgem said it will provide regulatory guidance and direction for projects driving wider reform options such as the ESO's Connections Reform Project, which is working collaboratively with the ENA's Strategic Connection Group.
From 2025 onwards, Ofgem's longer-term outlook will focus on ensuring the connections regime and access arrangement develop alongside wider system changes.
This includes wider energy market and system planning reforms such as the Review of Electricity Markets Arrangements (REMA), the introduction of the Future System Operator (FSO) and work on regional system planners (RSPs).
"Great Britain is at a pivotal moment in its journey towards net zero. With the government's recent 'Powering up Britain' publication promising to deliver the new nuclear, offshore wind and solar power generation essential to achieve our decarbonisation goals, there is a pressing need to ensure our energy system is equipped to enable this substantial increase in generation capacity and growing demand," wrote interim director of infrastructure and security of supply at Ofgem, Akshay Kaul in the open letter.
"Ensuring these assets can connect when and where they are needed will be crucial in achieving net zero, as well as in delivering affordability for consumers and maintaining security of supply.
"We need to take action now in order to ensure we are on track for 2035 and 2050."
Current±'s most recent mini series focused on the issues at hand in the grid connections conundrum; the first article of the series can be found here.