David Osmon, a former senior economist at Ofgem, has in a report called on the UK government to reduce standing charges on prepayment meters (PPM) permanently by removing VAT from them.
In the report, published by Ideal Economics and commissioned by National Energy Action, a fuel poverty charity, Osman detailed that fixed standing charges in energy bills had risen sharply under Ofgem's energy price cap.
However, households on PPMs, some of the most vulnerable customers, pay the most for gas and electricity with the figure standing at £350 per annum. This is £50 more per annum than those that pay via direct debit.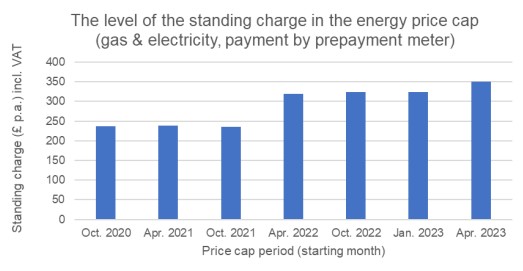 The Reforming energy standing charges for prepayment customers report outlined that standing charges had increased rapidly since the introduction of the price cap in 2019. Standing charges are also highest for people with PPMs and these have risen by 48% since October 2020.
Standing charges should be much lower for all consumers, and particularly prepayment customers, because they substantially exceed the costs that should be recovered through them, Ofgem's own analysis has shown, according to Osman. If the energy regulator restructured the price cap to minimise the standing charge, the costs would be drastically cut.
The report also said: "Ofgem has consistently favoured the energy companies over the most vulnerable consumers".
Forced prepayment installation allegations had been raised by energy security secretary Grant Shapps earlier this year in which he called for an investigation into the issue.
Ofgem recently called on suppliers to use a pause to rectify some of the wrongly installed meters in vulnerable customers' homes. The regulator also called for compensation to be awarded from any wrongdoing.
Last week, analysis revealed that over 94,000 prepayment meters were installed under warrant in 2022 with both Scottish Power and British Gas cited as "leading the pack". The two companies and OVO Energy contributed to 70% of all forced installations amongst energy suppliers.
Alongside the UK government removing VAT on standing charges, a long-term solution could be introducing a cap on the standing charge in all tariffs. This would allow the market to still function in a competitive manner and protect consumers.
Introducing a tight cap, set at a level of efficient costs, there could be a several long term benefits. This includes low income households saving the most, in line with Ofgem's due diligence, it being able to be set at a rate to maximise consumer savings, those in fuel poverty being able to afford more energy and would competition as consumers would only need to consider unit rates to find the cheapest option.